PowerPoint Online may have fewer options than desktop versions of PowerPoint. Yet, this version does have one option that makes it so easy to share your PowerPoint presentations on your web site or blog post. Here, we explore the Embed option, that generates embed code for your presentation.
To learn more, choose your version of PowerPoint. If we do not have a tutorial for your version of PowerPoint, explore the version closest to the one you use.
PowerPoint Online
Embed Presentations from PowerPoint Online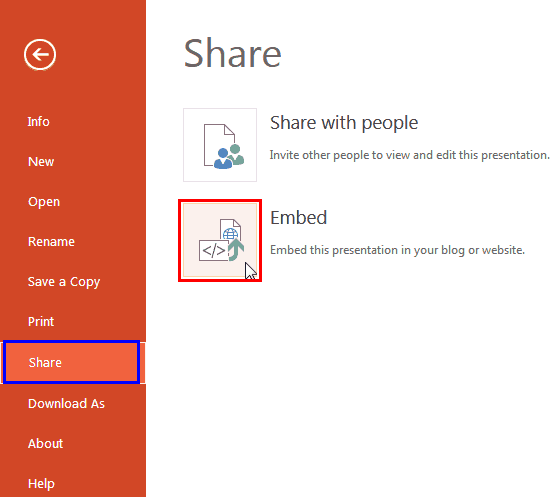 Tutorial Code: 01 08 11
Previous: 01 08 10 Share Tab in Backstage View
Next: 01 08 12 Account Tab in Backstage View
---
---
Microsoft and the Office logo are trademarks or registered trademarks of Microsoft Corporation in the United States and/or other countries.