Whenever you create a new presentation using PowerPoint for the iPad, you will first have to choose a Theme that will determine the appearance of your slides. A Theme is essentially something that determines the colors, fonts, effects, backgrounds, and layouts available to you as defaults within the slides you create.
To learn more, choose your version of PowerPoint. If we do not have a tutorial for your version of PowerPoint, explore the version closest to the one you use.
iOS
Choosing a Theme to Start in PowerPoint for iOS – iPad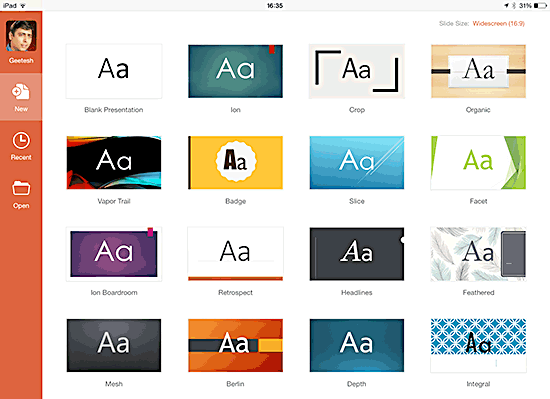 Tutorial Code: 04 01 10
Previous: 04 01 09 Identify the Active Theme
Next: 04 01 11 Applying Theme Colors and Theme Fonts
---
---
Microsoft and the Office logo are trademarks or registered trademarks of Microsoft Corporation in the United States and/or other countries.