James Gordon has been a Microsoft MVP (Most Valuable Professional) since 2000 and can be found in the Microsoft Macintosh newsgroups for Excel, PowerPoint and Word. PowerPoint users will recognize Jim as the creator of the InsertPicture add-in for Macintosh. He has made other add-ins and templates for Excel, PowerPoint, and Word and is knowledgeable about graphs and mail merge. At SUNY University at Buffalo, Jim works helping faculty, staff, and instructors with a wide array of technologies for higher education.
Here's a list of links on Indezine sites, where he has been featured:
January 24, 2009
Can I Insert Flash Files on PowerPoint 2008 Slides (on the Mac)?
March 14, 2008
Excel in PowerPoint for Macintosh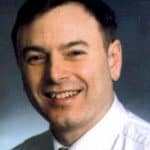 PowerPoint & QuickTime
November 30, 2006


January 12, 2004
Insert Pictures Quickly in PowerPoint for the Mac
---
---