We have already explored the Eyedropper tool in PowerPoint that lets you sample colors from any object within your PowerPoint slide and use that same color as a fill or outline for a shape. But what do you do if the color you want to use exists on a web page, your desktop wallpaper, or anywhere else? The technique to capture a color from outside PowerPoint is little different. In this article, we will explore how you can copy a color from somewhere outside PowerPoint and use it as the fill and outline color of a text.
To learn more, choose your version of PowerPoint:
Microsoft Windows:
Advanced Eyedropper Options in PowerPoint 2016
Advanced Eyedropper Options in PowerPoint 2013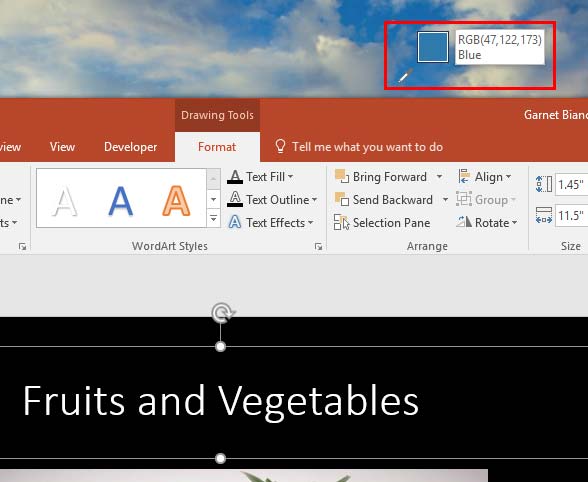 Tutorial Code: 08 01 14
Previous: 08 01 13 Eyedropper Fill in PowerPoint
Next: 08 01 15 Transparency for Shape Fills in PowerPoint
---
---
Microsoft and the Office logo are trademarks or registered trademarks of Microsoft Corporation in the United States and/or other countries.