Christian Lund is the Chief Product Officer and Co-founder of Templafy, an enterprise-grade productivity and governance platform for enterprise document, presentation and email creation. With over 15 years of domain knowledge, Christian helped spearhead the transition for large organizations from on-premise systems to Software-as-a-Service solutions for document content and template management. Templafy is now a global leader in its category, serving many of the largest international organizations and over 1.5 million users.
Here's a list of links on Indezine.com where he has been featured:

Templafy: Conversation with Christian Lund
March 23, 2020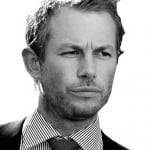 An Interview with Christian Lund-Sorensen
April 22, 2008


---
---
Microsoft and the Office logo are trademarks or registered trademarks of Microsoft Corporation in the United States and/or other countries.